Smartphones for sure are lifesavers. With their increased capacity in terms of processors, storage capacity so on, you can use a smartphone like a real laptop. But there is a downside of this story. A recent study showed that smartphones caused fatal accidents more than ever in United States. An article recently published in Bloomberg showed the horrible details of Smartphone caused fatal car crashes.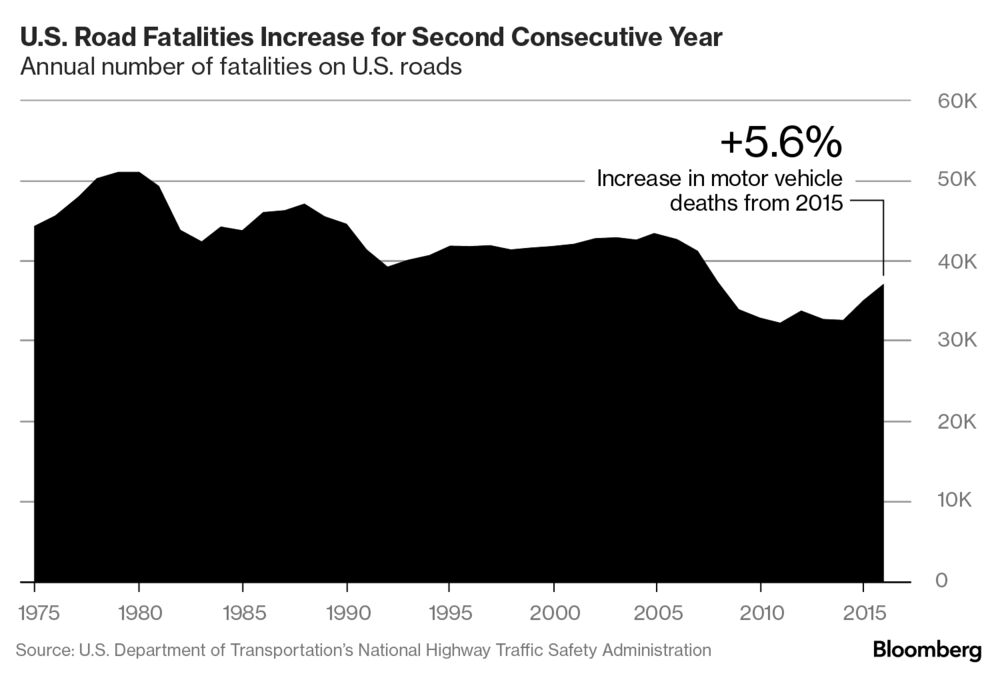 Over the past two years, after decades of declining deaths on the road, U.S. traffic fatalities surged by 14.4 percent. In 2016 alone, more than 100 people died every day in or near vehicles in America, the first time the country has passed that grim toll in a decade. Regulators, meanwhile, still have no good idea why crash-related deaths are spiking: People are driving longer distances but not tremendously so; total miles were up just 2.2 percent last year. Collectively, we seemed to be speeding and drinking a little more, but not much more than usual. Together, experts say these upticks don't explain the surge in road deaths.
For further reading, go to original source.